Essay on Diwali in English for Students 750 Words
This long essay on essay on Diwali is suitable for students of classes 5, 6, 7, 8, 9 and 10, 11, 12, and also for competitive exam aspirants. Read this essay on Diwali Article.
OUTLINE
Introduction
Why do we celebrate Diwali?
Story of Diwali Festival
About Diwali Essay Celebration
Significance of Diwali
Conclusion 
 Essay on Diwali festival in English 700+ Words
Introduction
Diwali Essay in English or Deepawali essay – Hundreds of festivals is celebrated in India from Kashmir to Kanyakumari. In North India, Diwali, Holi, Vaishakhi, Raksha Bandhan, and Janmashtami festivals are celebrated, while in the south Pongal is celebrated. If Navaratri and Durga Puja are performed in the east, then Tulja-Bhavani is worshiped by the Raga-Raginias in the west.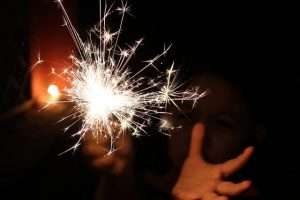 A festival plays a great role because it brings new joy and expectations to the people. Of all the festivals, I like the Diwali festival. Diwali (or Deepawali) which means rows of lights is an important festival not only of Hindus but of almost all communities living in India. It is celebrated with great enthusiasm throughout the country. Diwali is a festival that brings prosperity, happiness, and progress for all. Deepawali festival is called the festival of lights.
This festival falls on the Amavasya of Kartik month every year, exactly twenty days after the Dussehra of the Hindu calendar. This festival of lights, sweets, and firecrackers is celebrated by all in a fun and adorable manner.
Why do we celebrate Diwali?
Diwali is celebrated because Lord Rama returned to Ayodhya on this day after fourteen years of exile. He returned home after defeating the cruel Ravana. It was a matter of great pleasure and relief for the people of Ayodhya. They celebrated this day by illuminating the whole state. This festival is celebrated every year after the Dussehra festival. This festival marks the victory of good over evil. This festival of Diwali falls in the month of October or November every year.
Aryasamaji, Jain, and Sikh people also celebrate Deepavali. On this day, the founder of Aryasamaj, Swami Dayanand Saraswati, took samadhi. Nirvana was attained by Mahavir Swami, the Tirthankara of Jainism on this day. The sixth Guru of the Sikhs attained liberation from the prison on this day.
Story of Diwali Festival
Some others believe that on this night Lakshmi, the goddess of wealth and prosperity, comes to every house. Lights are lit throughout the night to welcome him. Jains believe that on the morning of this day Lord Mahavira attained "Moksha or Salvation".
Before the Diwali festival, there are various things that people do. They clean their houses and decorate their houses and surroundings with lights. This is done to welcome God on the day of Diwali. A lot of sweets and dishes are prepared at home before Diwali. People buy many new things like electronics, new clothes, cars, bikes, etc. Diwali precedes Dhanteras, an occasion when people buy gold and silver items.
About Diwali Essay Celebration 
On the day of Diwali, women make Rangoli outside their homes. Young girls are often seen making beautiful rangoli designs at the Deepawali festival. In the evening the houses are decorated with candles, electric bulbs, and earthen diyas. Flowers and garlands are also used to make homes beautiful. The view of these gleaming lights is very enchanting, as the night appears after the full moon. The children let off fireworks. All types of firecrackers such as pomegranate, rocket, light pencil, etc. are seen.
Firecrackers should be under the supervision of elders as any stupidity can lead to injuries, burns, and fire hazards. Many fire tenders have been placed in different areas for ready help in case of need. All people, young and old, who participate on the occasion of happiness, should be careful so that such damage is not an accident.
Significance of Diwali
On the day of Diwali, Lakshmi Puja takes place at night. I participated in Lakshmi Puja and kept the lights on throughout the night so that Lakshmi would not return due to darkness.
On this day, after the Laxmi puja, people go out and exchange sweets, greetings, and gifts with each other. Diwali is an occasion when people get a chance to meet their near and dear ones. The festival unites people from all walks of life.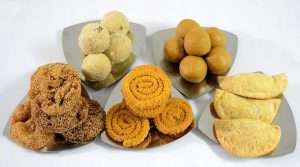 Diwali is also an important festival for businessmen. On this day, the new calendar begins and traders close the previous year's accounts and start new accounts.
Some people even gamble on this day. I do not believe that gambling is traditionally associated with this festival. I know that gambling on this day destroys the sanctity of this festival.
Conclusion
Diwali is a festival of wealth, prosperity, and happiness. It is a festival celebrated by most Indians at every nook and corner of the country. People wait for this festival because it brings happiness and enthusiasm. Children enjoy this festival very much as they get a chance to collect lots of gifts.
Also Read – 
 I hope you like this post " essay on Diwali". If you want to give any suggestions then comment below. Share this essay with your friends.