All important details about the Essay on Yoga in English are discussed in this article. In this article, we discuss all important topics such as the Introduction to Yoga, the Meaning of Yoga, the Types of Yoga, the Benefits of Yoga, the Origin of Yoga, and International Yoda Day 2023.
This long essay on yoga in English is suitable for students of classes 5, 6, 7, 8, 9 and 10, 11, and 12, and also for competitive exam aspirants. Read and enjoy the complete information about the essay on yoga benefits.
Essay on Yoga in English for Students & Children 1000+ Words
Yoga is a trend that has flourished over the years; Rather it has become a trendsetter in maintaining both physical and mental health. Each yogic activity is the key to improving flexibility, strength, balance, and achieving harmony. Yoga Portal is a platform to help people adopt, practice, and enjoy Yoga every day. It is a perfect gateway to discovering the best yoga resources, general yoga protocol training videos, and the latest yoga programs to participate in.
Meaning of Yoga
Yoga is a form of exercise to balance the body with the mind. It originated in ancient times and is practiced by yogis. Yoga uses exercise, meditation, and breathing techniques.
Introduction about Yoga
Yoga Essay in English – Prime Minister Narendra Modi's proposal for the International Day for Yoga was adopted on 11 December 2014 by the United Nations (UN) with record support co-sponsored by 177 of the 193 member countries. June 21 is celebrated as the International Day of Yoga when people are made aware of the benefits of yoga.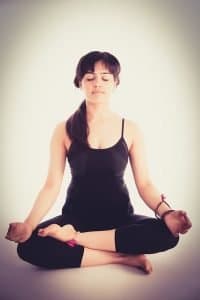 Yoga is one of the oldest healthcare systems in India, under which physical and mental balance is maintained at the highest order. The word yoga in Sanskrit means "to unite" and hence yoga refers to a unified discipline.
History of Yoga
The practice of yoga began 5000 years ago during the Indus Valley Civilization in northern India. The Indus Valley Civilization is the suggested origin of yoga as several yoga positions are depicted in seals including the Pashupati seal.
Its first mention is found in 'Rigveda'. Yoga was gradually developed by Brahmins who eventually documented their practices and beliefs in the Upanishads. Initially, yoga lessons and teachings were transferred orally from teachers to disciples. These were followed by Patanjali in the first century in the name of 'Yoga Sutras'. The 'Yoga Sutras' are the most credited source of yoga, hence Patanjali is known as the 'Father of Yoga'.
International Yoga Day June 21
The idea of an International Day of Yoga was first proposed by the current Prime Minister of India, Narendra Modi, during his speech at the UNGA (United Nations General Assembly), on 25th September 2014. Following this initial resolution, UNGA held informal consultations on a draft resolution titled 'International Day of Yoga' on 14 October 2014.
India's proposal for an International Day of Yoga received overwhelming support from 177 out of 193 members. June 21 was chosen as the day because it is the longest day in the Northern Hemisphere and holds special significance for many countries.
Origin of Yoga
The origins of yoga date back more than 4,000 years when Patanjali laid down the description of yoga, which has turned into a scientific method aimed at uniting the mind, body, and soul.
This union which comes through yoga is said to bring about not only physical benefits but mental benefits as well, taking the individual to a level that could not be reached by manipulating one factor alone.
Is yoga helpful during the COVID-19 lockdown?
This is the heritage of India. The word yoga comes from the Sanskrit word 'yug' which means 'to join', 'to add', 'to unite', or 'to attach'. Thus, yoga is the union of mind, body, and spirit. It includes physical, mental, and spiritual exercises. Yoga is not only known to be beneficial for the heart and blood circulation, but its practice can provide the body with incredible immunity boosters to fight against COVID-19.
Types of Yoga
Yoga is one of the most popular physical practices worldwide and is the legacy of its followers who take an oath to it. Some of the important types of yoga are Hath Yoga, Iyengar Yoga, Kundalini Yoga, Vinyasa Yoga, Bikram Yoga, Hot Yoga, Jivamukti Yoga, Power Yoga, Aerial Yoga, etc.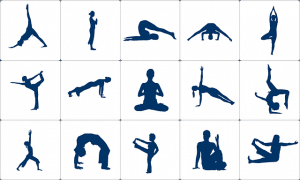 Benefit of Yoga
People from all over the world perform yoga to relax and keep their bodies fit. People all over the world have started to realize the benefits of yoga.
Yoga exercises have electrifying impacts on the nervous system through their non-tiring physiological activities that bring about ease of body and mind. Unlike normal workouts that concentrate more on the inflation of the muscles, Yoga takes care of every little part of the anatomy.
The human body is a machine that continues to perform without any break, and the metabolic process creates toxins and waste products. Therefore, to maintain the purity of blood and elimination of toxins, both external and internal hygiene are indispensable.
The benefits of various yoga techniques have been considered to improve body flexibility, performance, stress reduction, attainment of inner peace, and self-realization.
Physical Benefit – It improves body flexibility, strong cardiovascular endurance, muscle strength, relaxation of muscle tension, weight control, increased energy level, increased immune system, etc.
Spiritual benefits include meaning, purpose, direction, inner peace of life, peace, and aesthetic pleasures.
Mental benefits include stress relief, avoidance of stress-related disorders, better decision-making skills, and more.
Body Massage through Yoga
Yoga is perhaps the only form of activity that massages all the internal glands and organs of the body in a profound way, including those such as the prostate that become externally stimulated during our entire lifetime. Yoga acts on different parts of the body in a great way. This stimulation and massage of the organs in turn benefit us by keeping diseases away and providing a foreshadowing at the first possible instance of a possible onset of disease or disorder.
Conclusion about Yoga
When we practice yoga we also develop a higher patience level which also helps in keeping away negative thoughts. It is not merely physical activity, as it enables a person to control mental, emotional, and spiritual thoughts.
It is very beneficial when we make yoga an essential part of our life and practice it on a daily basis. Everyone should practice it to live a healthy and long life.
Anyone can practice yoga, regardless of age or religion. In today's stressful world, yoga can be a calming exercise and can prove to be an effective way to control lifestyle diseases that the world is struggling to fight. With the increasing number of pandemics and new viruses weakening the immune response of the human body, yoga has the potential to make mankind naturally healthier.
International Yoga Day Theme (2015-2022)
| | |
| --- | --- |
| International Yoga Day 2022 Theme | Yoga for Humanity |
| International Yoga Day 2021 Theme | Yoga for Wellness |
| International Yoga Day 2020 Theme | Yoga at Home and Yoga with Family |
| International Yoga Day 2019 Theme | Yoga for Heart |
| International Yoga Day 2018 Theme | Yoga for Peace |
| International Yoga Day 2017 Theme | Yoga for Health |
| International Yoga Day 2016 Theme | Connect the Youth |
| International Yoga Day 2015 Theme | Yoga for Harmony and Peace |
Suggested Article:
We hope that after reading this article you must have got detailed information about how to write a long and short essay on Yoga. I hope you like this article about the Yoga Essay in English.
If you want to ask any queries regarding the Essay on Yoga then message us in the comment section, and we will reply to you soon. Share this article with your Friends, Teachers, and Parents. For More Updates Join Our Telegram Channel and Click here for More Educational News.