About Us
Hi Friends,
My name is Mukesh Kumar. I am 26 year old, and currently, I am living in Patna (Bihar).
Education
I have completed class 10 from CBSE Board in 2013.
I have completed class 12 in 2015 – Science Stream (PCM)
I have completed Graduation in 2018 – Bachelor of Computer Applications (BCA).
 I am a Teacher. I have been teaching for the last 5 years. I have taught more than 200 students in last 5 years.
Welcome to CBSE Digital Education, 
Mukesh Kumar is a Mathematics and Science Teacher, Blogger, Content Writer, and founder of CBSE Digital Education. CBSE Digital Education provides free study materials from class 8 to 12 students.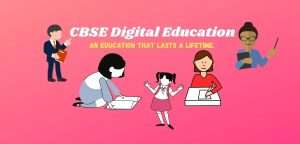 I have been teaching Math and Science to class 8, 9, 10 students for the last 5 years.
I have also created a website for students from classes 8 to 12. All the study materials of Math and Science are available on that Website.

CBSE Digital Education India's largest free coaching Website CBSE / NCERT 8th, 9th, 10th, 11th, and 12th free online study materials. Available in all subjects.
Founded in 2020 by Mukesh Kumar, CBSE Digital Education has come a long way from its beginnings in Patna. When Mukesh Kumar first started out, his passion for Free Education/free E-learning Platform.
We hope you enjoy our free education as much as we enjoy offering them to you. If you have any questions or comments, please don't hesitate to contact us.
Mukesh Kumar
Email: mukeshkumar1091998@gmail.com
Website: www.cbsedigitaleducation.com