About Us
CBSE Digital Education
Welcome to CBSE Digital Education.  On this website, we share all the information related to Mathematics, Science, essays, CBSE News, and Teacher Training Updates.  Here you will find solutions in English for every problem related to Mathematics, Science, and Essay.
What is CBSE Digital Education?
CBSE Digital Education is an English blogging website that provides information on various topics. This blog website started in April 2020.  The work of collecting information on various topics on this website and spreading it to the readers is done by the CBSE Digital Education Team.
The CBSE Digital Education website writes information on topics related to Mathematics, Physics, Chemistry, Biology, Essays, CBSE News, and CBSE Teacher Training Updates. Our blog has also played an interesting role in making large amounts of content available on the internet on various subjects.
By now you have learned about this blog, which tells you what you can read on this website. Do you want to know who is the founder of this blog?
Mukesh Kumar – Author and Founder of CBSE Digital Education
My name is Mukesh Kumar and I am from Patna city of Bihar.  I have done BCA from Anugraha Narayan College, Patna.
I started teaching in 2014 and I have been teaching for the last 6 years.  I have taught more than 200 students in 6 years.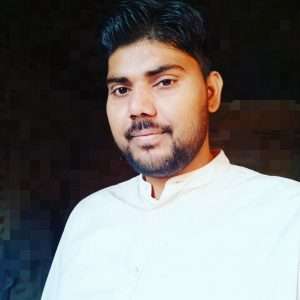 Why CBSE Digital Education Blog was created?
The "CBSE digital education blog" has been created in the coronavirus Pandemic.  Previously, I used to teach students of classes 6 to 10 and also do my studies.  But due to the Covid-19 Pandemic, all educational institutions were closed.  Then I came to know about blogging and I started blogging because I am fond of reading and writing.
Welcome to CBSE Digital Education, 
Mukesh Kumar is a Teacher, Blogger, Content Writer, and founder of CBSE Digital Education. CBSE Digital Education provides free study materials from class 8 to 12 students.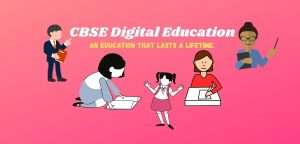 I have been teaching Math and Science to class 8, 9, 10 students for the last 5 years.
I have also created a website for students from classes 8 to 12. All the study materials of Math and Science are available on that Website.

CBSE Digital Education India's largest free coaching Website CBSE / NCERT 8th, 9th, 10th, 11th, and 12th free online study materials. Available in all subjects.
Founded in 2020 by Mukesh Kumar, CBSE Digital Education has come a long way from its beginnings in Patna. When Mukesh Kumar first started out, his passion for Free Education/free E-learning Platform.
We hope you enjoy our free education as much as we enjoy offering them to you. If you have any questions or comments, please don't hesitate to contact us.
Mukesh Kumar
Email: [email protected]
Website: www.cbsedigitaleducation.com