Before reading the essay on Coronavirus Pandemic, we know about the three important words related to Coronavirus. These three important words are Outbreak, Epidemic, and Pandemic. It is important to know these three important words because you will see these three words in this article.
Outbreak: An outbreak refers to the sudden occurrence of a new disease or a sudden increase in cases of existing disease in a small area or within a small group of people.
Epidemic: The word epidemic is derived from Greek. When an outbreak spreads over a large area or involves many people, it is known as an epidemic.
Pandemic: Pandemic is derived from Greek. A pandemic refers to an epidemic that affects a large geographic area, such as several countries around the world, and affects a large portion of the population. COVID-19, a disease that starts as a small outbreak can become a pandemic and spread to many other countries, affecting a large part of the population, becoming a pandemic.
This long essay on Coronavirus in English is suitable for students of classes 5, 6, 7, 8, 9 and 10, 11, 12, and also for competitive exam aspirants. Read and enjoy the complete essay about Covid-19.
Introduction
Coronavirus essay in English – Corona Virus which is commonly known as COVID-19 is an infectious disease that causes illness in the respiratory system in humans. The term Covid 19 is sort of an acronym, derived from "Novel Corona Virus Disease 2019". Corona Virus has affected our day-to-day life. This pandemic has affected millions of people, who are either sick or are being killed due to the spread of this disease.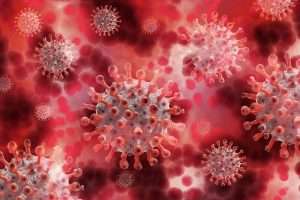 COVID-19 is a new virus that is impacting the whole world badly as it is spreading primarily through contact with the person. It is spread from person to person among those in close contact within 6 feet. Most countries have slowed down their manufacturing of the products.
The most common symptoms of this viral infection are fever, cold, cough, bone pain, and respiratory problems. Apart from these symptoms like Fatigue, Sore throat, muscle pain, and loss of smell or taste can also be seen in Corona Virus patients.
Thus, the emphasis is on taking extensive precautions such as extensive hygiene, regularly washing hands with sanitizers or soap, avoidance of face-to-face interaction, social distancing, wearing a mask, etc.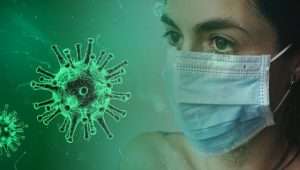 Coronavirus (or COVID-19) was first identified in December 2019 in Wuhan city of China. In March 2020, the World Health Organisation (WHO) declared the Corona Virus outbreak a pandemic.
Due to Corona Virus, the Government of India under Prime Minister Narendra Modi announced a nationwide lockdown for 21 days on 23 March 2020, limiting the movement of the entire 1.3 billion population of India as a preventing measure against the Coronavirus pandemic in India.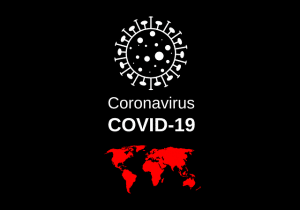 As a result, in India, all educational institutions and almost every commercial establishment had to be shut down. International, as well as intra-state travel, was banned. India suspended all tourist visas, as a majority of the confirmed cases were linked to other countries.
Thousands of migrant workers were walking across India to reunite with their families in their native places. Indian migrant workers during the COVID-19 pandemic have faced multiple hardships. With the closure of factories and workplaces due to the lockdown, millions of migrant workers had to deal with the loss of income, food shortages, and uncertainty.
Also Read: Essay on Online Education
The various industries and sectors are affected by the cause of this disease including the pharmaceuticals industry, power sector, educational institutions, and tourism. This Coronavirus creates drastic effects on the daily life of citizens, as well as on the global economy.
How Prepared Are We for Another Pandemic
Right now the world is not ready to face another pandemic. This is also proved by the fact that the healthcare system of the world's largest the United States of America is not able to prevent the deaths of its citizens. There are more than 13 million deaths from infectious diseases worldwide each year. The infection spreads rapidly from region to region due to globalization, urbanization, climate change as well as ecological pressures.
All these factors also contribute to the emergence of new viruses due to mutation and adaptation. If these conditions are not controlled, they can cause pandemics and affect the global population.
Also Read: Essay on Online Classes
Thus, there is an urgent need that every country in the world must enhance its preparedness and capacity to prevent, detect and respond to the emergence of public health. This will involve surveillance, exposure, reduction, capacity building, and rigorous effort and commitment.
Measures Taken by India to Fight Covid
Arogya Setu App: Launched Aarogya Setu App was developed by National Informatics Center (NIC). It uses the Bluetooth and GPS features of the smartphone to track novel coronavirus transmission. It notifies individuals and authorities that a person has been infected with the COVID disease.
Shramik Trains: Hundreds of Shramik Special trains were run by the Railways to take the migrant workers to their home places. Stranded workers, students, pilgrims, tourists, etc were transported to their native states. Railways have given subsidies of up to 85 percent of the cost of the fare of these special trains. The rest of the cost was borne by the states.
Vaccine Development: Indian firms have been quick to respond to demands for a COVID vaccine. There are three companies that are in the race to make a COVID vaccine. India is one of the countries that has started Phase-III trials within 6 months of the COVID outbreak.
Supplying Foodgrains: Food Corporation of India supplied 126 tonnes of food grains to states and union territories during the COVID lockdown. The government also extended the Pradhan Mantri Garib Kalyan Anna Yojana till November 2020 to provide free rice, wheat, and gram to 80 crore Indians.
All the governments, health organizations, and other authorities are continuously focusing on identifying the cases affected by COVID-19. Healthcare professionals face lots of difficulties in maintaining the quality of healthcare these days.
With the world facing the coronavirus crisis, the pandemic has wreaked havoc and altered human lives forever. Its impact and the untoward consequences will be felt long after the virus diminishes.
Yet, in times like this, hope is a powerful healer. Mankind stands united in its struggle against the Covid 19 pandemic and life will surely triumph.
Short essay on Corona Virus 500 words
This short essay on Coronavirus in English 200 Words is Beneficial for Students of Classes 3, 4, 5, 6.
The term "Coronavirus" comes from the crown-like projections on their surfaces. The researcher first isolated a coronavirus in 1937. The first human coronavirus was found in the 1960s in the noses of people with the common cold.
Coronavirus ( also known as Covid-19) is the type of virus that typically affect the respiratory tracts of humans. The Coronavirus spreads primarily through droplets of saliva or discharge from the nose when an infected person coughs or sneezes.
The virus was first identified in Wuhan, China. The first person with COVID-19 had links to the animal and seafood market. Scientists have pointed to either snakes or bats as a possible source.
Policymakers around the world are trying to contain damage being caused by the spread of Coronavirus. Widespread testing and social distancing are immediate priorities. RBI needs to carefully evaluate the supply disruption upward pressure on prices and inflation to upgrade the economy.
Effects of Coronavirus: Coronavirus pandemic has affected trade disasters. It has decelerated the GDP. It has affected trade, supply chain disruption, commodities, and logistics.
The World Bank projects a US $110 billion decline in remittances, which could mean 800 million people will not be able to meet their basic needs.
Terms related to the Covid-19 Pandemic
Asymptomatic: Asymptomatic is a condition when an infected person does not show any symptoms of the disease.
Quarantine: Separating and restricting the movement of people exposed or potentially exposed to a contagious disease.
Social Distancing: It means creating physical distance between yourself and other people. This is the key strategy to avoid COVID-19 infection and flatten the curve.
PPE Kit: PPE stands for Personal Protective Equipment. This includes masks, face shields, gloves, gowns, and other coverings used by health workers to prevent the spread of infection to themselves and other patients.
Community Spread Infections identified in a given geographic area without a history of travel elsewhere and no connection to a known cause.
Flattening the curve: Slowing the spread of the virus. The 'curve' refers to a graph that shows the number of cases of COVID-19 Pandemic occurring over a period of time.
We hope that after reading this article you must have got detailed information about how to write a long & short essay on Coronavirus Pandemic. I hope you like this article about Essay on Corona Virus in English.
If you want to ask any queries regarding the Essay on the Covid-19 Pandemic in English then message us in the comment section, and we will reply to you soon. For More Updates Join Our Telegram Channel and Click here for More Educational News