AICTE launches Smart India Hackathon 2022 for classes 6 to 12 students. The last date of registration for Smart India Hackathon (SIH) Junior 2022 is 31st March 2022. We provide complete information regarding this SIH 2022. Read the article till the end for complete details about this SIH Junior 2022.
Ministry of Education's Innovation Cell (MIC), in association with the All India Council for Technical Education (AICTE), has launched Smart India Hackathon (SIH) 2022, and this year they also want school students to participate by submitting innovative ideas and concepts.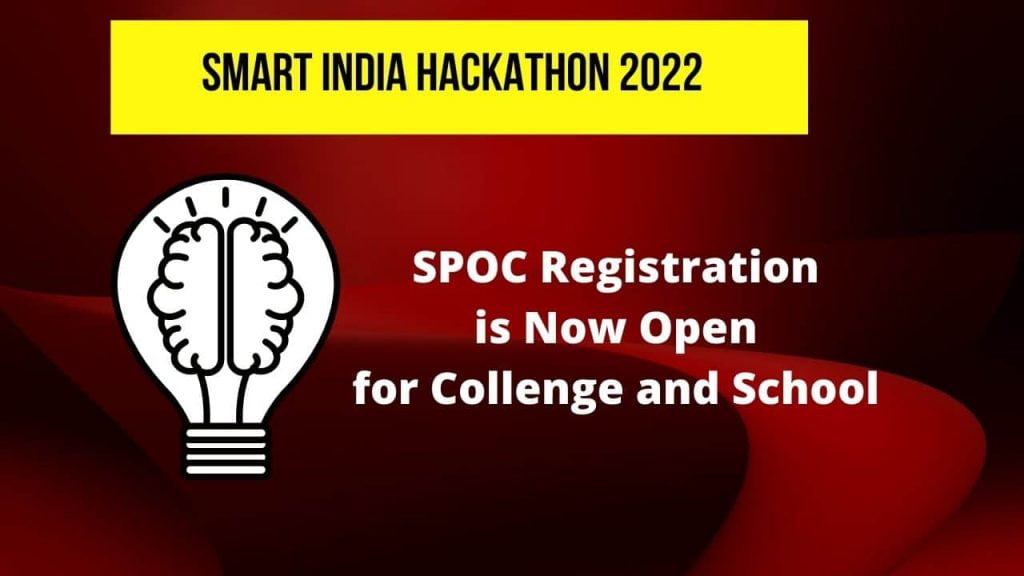 Over the past 5 years, Smart India Hackathon (SIH) has grown into the world's largest open innovation model, solving some of the problems we face in our daily lives, and thus inculcating a culture of product innovation and a problem-solving mindset.
In addition, the Hon'ble Prime Minister of India has on several occasions lauded the SIH initiative which has helped kick-start the hackathon culture in India.
 The previous editions of SIH have proved to be extremely beneficial for the students of higher education institutions in setting up start-ups and employment opportunities in various organizations.
About Smart India Hackathon Junior 2022
This year SIH Junior 2O22 has gone to its next level and welcomes the participation of schools (6th to 12th standard) to contribute to the nation-building initiative.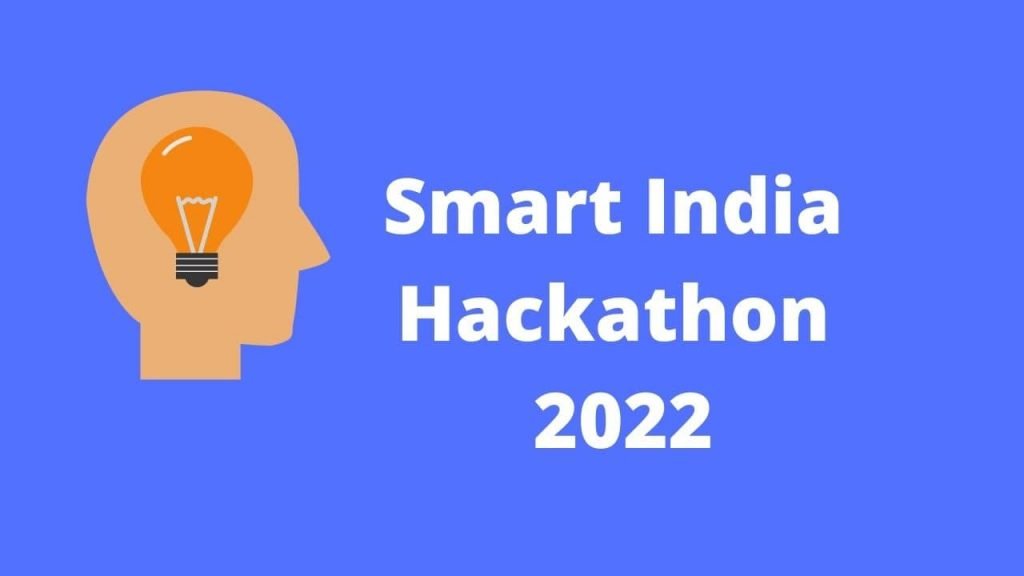 This is an open innovation student category in which students can give ideas against 15 pre-defined themes. The SPOC can nominate school student teams for various subjects available on the official website of SIH 2022.
SIH Junior 2022 Overview and Timeline
Proposed solutions are evaluated by experts on points such as the novelty of the idea, complexity, clarity, detailed documentation, feasibility, practicality, consistency, the scale of impact, user experience, and potential for future work progress.
| | |
| --- | --- |
| Name | Smart India Hackathon Junior (SIH) 2022 |
| Idea Submission Date | 31 March 2022 |
| Pre-screening Evaluation | 1 April 2022 |
| Grand Finale Evaluation | May/June 2022 (tentative) |
| Felicitation of Winners | July 2022 |
| Beneficiaries | Class 6 to 12 Students |
| Mode | Online |
Method of Smart India Hackathon
Pre-screening and Finale assessment will be conducted through online mode.
The winning teams will be awarded at physical nodal centers across India
Keeping the spirit of doing better year after year, this year SIH-2022 welcomes the participation of school students of classes 6th to 12th under SIH Junior Track.
School Registration for SIH 2022
School registration is open on the official website till 31st March 2O22, any school can nominate their teams through the portal. This SIH Junior Hackathon 2022 is for the students of class 6th to class 12th.
The SPOC (Single Point of Contact) is the person (Principal/Vice-Principal/Registrar/Any Senior Faculty designated by the Principal) who will represent the school and complete the registration process. They can nominate a maximum of 10 teams per school under 16 Themes (displayed below).
Each team nominated by the SPOC can have a minimum of 3 members (including the team leader). Each team can have a maximum of 2 team mentors (optional) (can be teachers/parents/industry experts)
Single Point of Contact (SPOC) Registration for School Faculty is now open on the official SIH Portal @ sih.gov.in. The SPOC can nominate school student teams for various subjects including toys, health care, smart education, etc. available on the official website of SIH-2022.
Important Link for Smart India Hackathon Junior 2022
Team Formation for SIH-2022
A team can be formed of 1 student to 3 students (at max; 2 Mentors (optional) (can be teachers/parents/industry experts).
It is recommended to have at least one female member be part of the team.
All students must be from the same school. Intra-school teams are not allowed.
Team names must be unique and should not contain the name of their institution in any form.
Working on Problem Statement
Open Innovation: Teams can work on any problem statement from the 16 themes available on the official websites or above in this article. Students can come up with their own models based on these sixteen themes.
Submission of Idea: The SPOC then registers the selected teams on the official SIH portal with the following details:
Team Name
Name, gender, Email id, Mobile Number of team leader and all other Members
Chosen Problem Statement and its proposed solution with a title, description, and presentation PDF.
School authorization letter
Mentoring and Evaluation Session of SIH 2022
During the consultation session, team members interact with judges and representatives of organizations and receive valuable feedback on the progress of their work and how it can be improved.
The evaluation session in the evening is the time when teams present their applications and answer questions from the jury.
Each team had a stipulated time slot of around 10 to 20 minutes for each of these sessions conducted through a web conference.
For the final assessment session, the teams were required to give full details of their application/prototype developed during this hackathon and also submit a final presentation document.
Smart India Hackathon 2022 Prize
Three winning teams for every theme will be posted on the official portal.
Three winning teams for each theme and prize money of Rs. 25000.
Smart India Hackathon 2022 will enable the students to gain practical experience and motivate them to emerge as problem solvers and innovators.
Principals of all affiliated schools are requested to ensure the sincere and wholehearted participation of their students in SIH 2022.
We hope that after reading this article you must have got detailed information about how to submit your idea in Smart India Hackathon Junior 2022. I hope you like this article about the Smart India Hackathon (SIH) Junior 2022.
If you want to ask any queries regarding the Smart India Hackathon 2022 for students then message us in the comment section, and we will reply to you soon. Share this article with your Friends, Teachers, and Parents. For More Updates Join Our Telegram Channel and Click here for More Educational News