Let's us start Mahatma Gandhi Biography
Mahatma Gandhi Information
 Mohandas Karamchand Gandhi is called Father of Nation. He was born on 2 October 1869 at Porbandar in Gujarat as the son of Karamchand and his fourth wife 'Putlibai'. Mahatma Gandhi was a freedom activist or a powerful political leader who had played an important role in India's struggle for Independence against the British rule of India.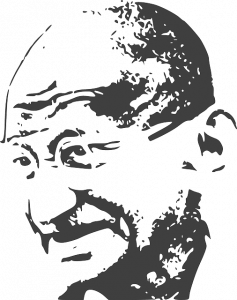 Mahatma Gandhi Important Facts
Father of Mahatma Gandhi = Karamchand Gandhi

Mother of Mahatma Gandhi = Putli bai

Wife of Mahatma Gandhi = Kasturba Gandhi

Political teacher of Mahatma Gandhi was Gopal Krishna Gokhale

Famous student of Mahatma Gandhi = Meera ben

The actual name of Meera ben is Madlene Slade

Four son's of Mahatma Gandhi = Harilal, Manilal, Ramdas, Devdas

In 1888, Gandhi Ji went to England for the study of law.

In 1891, he got the title of Barrister.

In 1893, Gandhiji went to South Africa for the case of Abdullah.

In 1894, he founded Natal Congress in South Africa.

In 1899, he got Julu and Boar medals in South Africa.

In 1901, Gandhiji participated in the Calcutta session of congress.

In 1904, he founded Phoenix Ashram in Durban.

In 1906, Gandhiji used the word "Satyagraha" for the first time.

In 1908, Gandhiji went to jail for the first time in South Africa.

In 1910, he founded Tolstoy form in Johnsburg.

On 9 Jan 1915, Mahatma Gandhi arrived in India from South Africa at Apollo port in Mumbai. January 9 is observed as 'Pravasi Bharatiya Divas' to commemorate this.

In 1915, Gandhiji got the title of Kesar-e-hind from the Britisher.

In 1915, Gandhiji founded Sabarmati Ashram in Gujarat.

In 1918 he started two weeklies – Yong India in English and Navjeevan in Gujarati.

Gandhiji abandoned his tittle Kaiser-i-Hind in protest against Jallianwalabagh Massacre.

In 1924, Mahatma Gandhi was the president of the Belgaum session of congress in Karnataka.
Mahatma Gandhi was assassinated by Nadhuram Vinayak Godse on 30 January 1948 at Birla house in Delhi. He died at 5:17 pm. "He ram, He ram" was his last words. Godse used an Italian Beretta Pistol to shoot at Gandhiji. Gandhiyum Godseyum is a book written by N.K Krishnavarier.
Nicknames of Mahatma Gandhi
Father of nation

Mahatma

Half naked beggar

Bapu

One man boundary force

Malang baba

Magician

King of beggars
Who gave his nickname to Mahatma Gandhi?
Mahatma Gandhi called the father of the nation by Subhash Chandra bose.

Gandhiji called mahatma by Rabindra Nath Tagore.

Gandhi called half-naked beggar by wisdom Churchill.

Gandhiji called "Bapu" by Pandit Jawahar Lal Nehru.

Mahatma Gandhi called the one-man boundary by Lord Mountbatten.

Mahatma Gandhi called "Malang Baba" by Khudai Khidmatgod.

Mahatma called "Magician" by sheik Mujib-ur-Rehman.

Gandhiji called "King of Beggars" by Pandit Madan Mohan Malviya.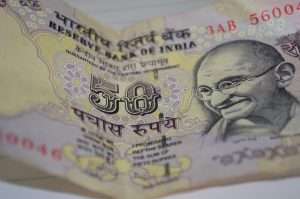 All freedom movements led by Mahatma Gandhi
In 1917, Mahatma Gandhi started the first movement in India which is called "Champaran Satyagraha". After this Satyagraha, Gandhiji got the title of "Mahatma" by Rabindra Nath Tagore. This Satyagraha is related to Indigo workers.

In 1918, Mahatma Gandhi started Ahmadabad mil Mazdoor Andolan.

In 1918, Mahatma Gandhi started Kheda Satyagraha with Sardar Vallabh Bhai Patel.

On 30 March 1919, Mahatma Gandhi started Rollatt Act. This Satyagrah called the first national movement of Gandhiji.

In 1919, Mahatma Gandhi started the Khilafat Movement. This movement is also called the Indian Muslim movement.

Gandhiji launched the non-cooperation movement on 1 August 1920 which caused the violent incident at Chauri Chaura in UP. This incident initiated Gandhiji to suspend the movement in 1922.

In 1922, Mahatma Gandhi started Chauri Chaura's conspiracy.

The only Congress session presided by Gandhiji was the one which held at Belgaum in 1924.

Civil disobedience movement ran from 1930 to 1931.

Mahatma Gandhi started his historic Dandi march on 12 March 1930. This Satyagraha is related to Salt Satyagraha.

The 1st round table conference was held in 1930 in London.

The 2nd round table conference was held in 1931. Mahatma Gandhi participated in the second round table conference.

The 3rd  round table conference was held in 1932.

Gandhi-Irwin pact was held on 5 March 1931.

Intending to educate Untouchability Gandhiji founded the All India Harijan Samaj in 1932. He started his journey for Harijan upliftment from Wardha Ashram in Maharashtra.

Pune pact was held in 1932.

Mahatma Gandhi called low-class people as 'Harijan' which means sons of God. He started the weekly Harijan in 1933.

Gandhiji called the Temple Entry Proclamation a wonder of the Modern Age.

Individual Satyagraha was held in 1940.

In 1942 August 9 Gandhiji started the Quit India Movement and gave the call ' Do or Die. Gandhiji called Cripps Mission(1942) "a post-dated cheque on a drowning bank.

The period from 1947 to 1964 is called contemporary history.
French Novelist who wrote the biography of Mahatma Gandhi was Romain Rolland. The original autobiography of Gandhiji written in the Gujarati language was ' Sathya Na Karega'. Liberty or Death written by Patrick French deals with antagonism in Gandhi's Life. Mahatma Gandhi called his hanging clock my little dictator.
'Gandhi's Prisoner' is a book written by Uma Dupfeli Mistri, daughter of Gandhiji's son, Manilal.

'I follow Mahatma' is a book written by K.M. Munshi.

K Narayan wrote " Waiting for the Mahatma".

'Aweekwith Gandhi, Gandhi, and Stalin and Life of Mahatma Gandhi are the book written by Fischer.

Gandhiji's autobiography " My Experiments with Truth' was written in 1922 while he was in jail. It describes his life from 1869 to 1921. It was translated into English by Mahadev Desai.
"Generations to come it may scare believe that such a one as this ever in flesh and blood walked upon this earth", Einstein said about Gandhiji. "Truth and non-violence are my Gods" Gandhiji. Untouchability is a crime against God and man-kind Gandhiji.
  I hope you like this post-Mahatma Gandhi Biography